...probably the most ethically-traded garments on the planet!
We are proud to be a UK partner and distributor of NEUTRAL clothing, made from certified Fairtrade Organic Cotton and produced to the highest Ethical and Environmental standards. NEUTRAL term it "Certified Responsibility" and all of their garments come with swing tags displaying each certification the garments hold.
There are 6 certifications to look out for...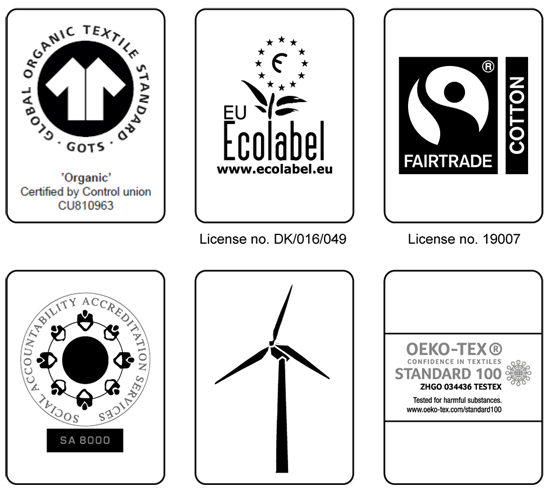 GOTS

100% organic cotton by GOTS Sustainable Textile methods certified and inspected by Control Union. The aim of the standard is to ensure the textiles are made using organic raw materials and environmentally and socially responsible methods. License no. CU810963

EU ECOLABEL

The official EU label for Greener Products. Ecolabelled products have a comparatively modest impact on air, water, soil, quality, natural resource consumption, global warming and biodiversity. Products must pass rigorous environmental fitness tests, with results verified by an independent body. The label adorns top performing products only. License no. DK/016/049

FAIRTRADE

The Fairtrade Certification Mark is your independent guarantee that the cotton in this product has been certified in accordance with international Fairtrade Standards. www.info.fairtrade.net License no. 19007

SA8000

SA8000 is based on the principles of international human rights norms. It measures the performance of companies in eight key areas: child labour, forced labour, health and safety, free association and collective bargaining, discrimination, disciplinary practices, working hours and compensation.

NEUTRAL® RESPONSIBILITY

Renewable energy powers the Neutral® production. That way, making Neutral® clothing contributes to cleaner environments and fights climate change. In times of surplus, energy not needed for production is directed to local networks.

OEKO-TEX

The Oeko-Tex Standard 100 comprehensively addresses the human ecology component of textile products. It evaluates and screens for any harmful substances present within processed textiles, which are intended to come into contact with consumers. License no. ZHGO 034436
---
NEUTRAL pride themselves on upholding the highest Environmental standards, and "Certified Responsibility" also encompases a strong commitment to Ethics, making sure workers are looked after.
Here are just a few facts...
FACT #1 - Yoga Lessons

All factory workers are offered Yoga lessons! It's good for their mind, body & spirit and makes a happier, productive workforce.

FACT #2 - Wind Power

Wind Power is the main power source, providing 4 times as much energy as is used, with the surplus being put into the network to benefit the community.

FACT #3 - More Sugar Please!

Instead of spraying the Cotton with chemical pesticides, plants are sprayed with sugar water. Ants love sugar and see the plant as their larder, defending it against pests!

FACT #4 - Waste Water

Waste water is purified, recycled and reused to ensure no resources are wasted.

FACT #5 - Dyes

All dyes used are environmentally friendly, and only organic softeners are used because they are less harmful.

FACT #6 - A Button Made of Cotton.

Normally buttons are made from plastic or metal, but why not make buttons from Cotton waste instead? ...that's exactly what NEUTRAL do!
---
Garment Range
We have several NEUTRAL garments available, in a range of colours and sizes. Click the images below to view available sizes, colours and a description of the garment's features.
...want more info? Call us now!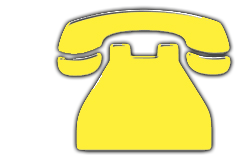 (01654) 710 137